UK Maritime 2050 Call for Evidence launched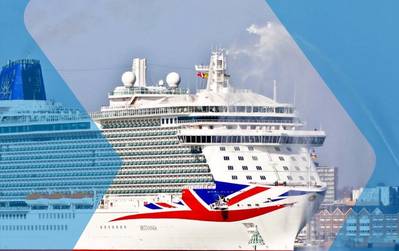 A Maritime 2050 Call for Evidence has been launched by the UK government's Department for Transport (DfT) to seek the views of both those within and outside the sector.
"Maritime 2050 is a long term strategy to secure the future of the UK maritime sector. This call for evidence asks those involved in or who rely on the maritime sector to contribute to the development of Maritime 2050," said a statement from the government.
It introduces a number of themes for respondents to consider. The call for evidence is aimed at industry, academia and anyone with an interest in the ongoing success of maritime in the UK. It includes details of how to respond and the additional activities that will support the evidence gathering process.
Secretary of State for Transport, Chris Grayling MP said: " The future of UK maritime is an exciting one. A future full of opportunities that we can grasp if we are ambitious in our vision, if we are prepared for change and if we are bold in taking the decisions that will ultimately shape the sector's long-term success."
"Maritime 2050 will be a blueprint to harness the UK's strengths, understand how we can reach our full potential and demonstrate our ambition to continue to be a world maritime leader. It is the opportunity for us to position the industry to meet the challenges ahead and create a sustainable long-term future for UK maritime," he added.
"This call for evidence will provide a framework for engagement and I encourage you to take this opportunity to influence how we approach maritime in the future," Chris concluded.
The UK has always been dependent on the sea for its prosperity. Around 95% of British imports and exports of goods are moved by sea1, and its heritage and traditions through the centuries have made it the home for all forms of maritime business, whether for trade or to utilise the sea's resources.
Over the years UK has built a strong and attractive business hub with extensive expertise and experience in numerous places across the UK and attracting many investors and entrepreneurs. This thriving sector contributes £14.5 billion to the UK economy, and directly supports an estimated 186,000 jobs.