Globus Maritime CEO Steps Down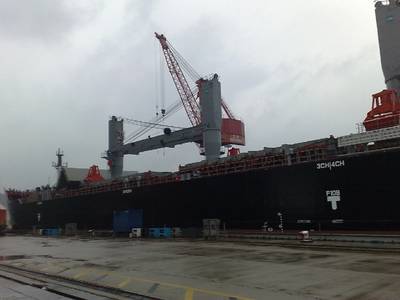 Greek dry bulk shipowner Globus Maritime announced the resignation of Georgios Karageorgiou from the position of president, CEO and interim CFO and Director of Globus Maritime Limited. Karageorgiou is leaving for personal reasons.
Athanasios Feidakis, the company's current Non-Executive Director, will replace him as president, CEO and CFO. Feidakis is the son of chairman, Georgios Feidakis.
Georgios Feidakis, chairman of Globus Maritime, commented: "We thank Mr. Karageorgiou for his long service to the company and we wish him every success in his future endeavors. The Board and I have worked closely with George since company's inception in 2006 and we are grateful for his contribution over the past 9 years."
Globus' subsidiaries own and operate six vessels with a total carrying capacity of 379,958 Dwt and a weighted average age of 7.2 years as of September 30, 2015.