Warner to Head Inmarsat Maritime Marketing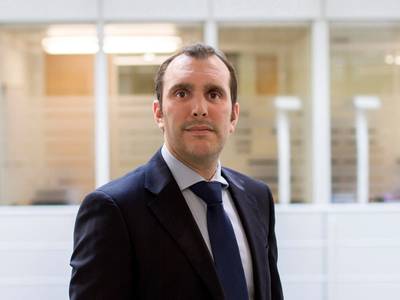 Inmarsat has appointed Mark Warner as Head of Marketing Communications for its Maritime business unit.
Reporting to Inmarsat Chief Marketing Officer Chris McLaughlin, Warner will take responsibility for maritime marketing communications activities, with the objective of opening up the full potential of high-speed connectivity at sea across vertical markets including merchant shipping, small boat, fishing and leisure.
With over 18 years' experience in the maritime industry, Warner's track record includes digital platform development and marketing program creation for ship owners, managers and suppliers. He has sector-specific experience in data analytics, E-commerce, lead generation and public relations, social media and online advertising. He is also the former Head of Digital Maritime and Professional Division for Informa.
Warner joins
Inmarsat after
seven years with ShipServ, where he was a Director for Marketing and Business Development playing a central role in ShipServ's contribution to the EU e-maritime digital development project.
A University of Plymouth alumnus, holding an MSc in International Logistics and a BSc in Maritime Business & Law, Warner has recently finished serving five years as Chairman of the Plymouth Nautical Degree Association, many of whose 500 members now occupy senior positions across the maritime industry. He is also current chairman of the Marine E-commerce Association.