Europe's 'LNG Masterplan'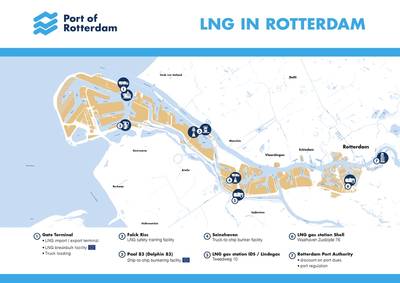 The European Union has facilitated this project between 2013 and 2015. The project cost a total of 34 million euros, 17 million of which were provided by the European Union from the TEN-T Program.
"We can say 'well done' to all parties involved. It looks like we are going to benefit tremendously from this project for the implementation of LNG in the inland water transport sector. We are actually getting things done now," honored Dimitrios Theologitis, head of the European DG MOVE Unit Ports and Inland Waterways, the substantial results of the LNG Masterplan for Rhine/Meuse-Danube at the final event of the LNG Masterplan project in Rotterdam.

Between December 14 and 16, 2015, almost 300 LNG stakeholders gathered in Rotterdam to discuss the latest developments in safety, emergency response, design of ships, bunkering, fuelling as well as technical- and market developments. The guests explored the port, visiting the GATE terminal, the Falck Rick training facility for emergency response on LNG. The STC-Group opened its doors to show the brand new e-learning and training facility for the employees of shipping and trucking industry, who work with LNG.

And at the venue of the event, two LNG vessels could be visited: the LNG retrofitted container vessel Eiger-Nordwand of Danser Group moored next to the 100% LNG-fuelled type C tanker EcoLiner of Damen. On the quay, Scania and Iveco displayed their latest trucks. And TNO showed the LNG-tank that recently has been used in a 2 hour fire-test - and withstood the test. In the Seinehaven, the first European LNG-fuelled vessel Argonon of Deen Shipping was displayed.

The LNG Masterplan Final Event concluded with an overview of all results of the three-year project. And the story continues: new LNG Projects were announced, like the new ReaLNG project by Shell, Port of Lübeck, STC-Group and Port of Rotterdam.

The Port of Rotterdam was host to the LNG Masterplan Final Event. It has made a significant investment in LNG over the last few years to become LNG-ready and a true European LNG hub, thus an example to other European ports.