Video: USCG Medevacs Man from Cruise Ship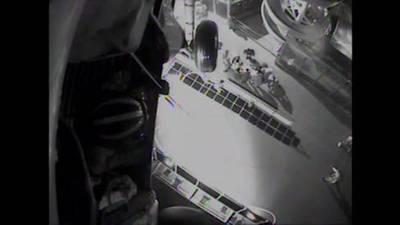 The U.S. Coast Guard (USCG) said it medevaced a 66-year-old man Wednesday from a cruise ship approximately 50 miles east of Wilmington, N.C. after receiving reports that the man was in medical distress.

The USCG's video can be seen here: Coast Guard Medevacs 66-Year-Old Man From Cruise Ship off North Carolina Coast.

Personnel aboard the 950-foot cruise ship Carnival Splendor notified watchstanders at the Fifth District Command Center of the man's condition at approximately 10:45 p.m. Tuesday.

Coast Guard watchstanders then launched an MH-60 Jayhawk helicopter crew from Coast Guard Air Station Elizabeth City, N.C., to assist. The helicopter crew arrived on scene at approximately 1:30 a.m., hoisted the man and took him to Wilmington International Airport. An ambulance crew at the airport took the man to New Hanover Regional Medical Center.

The man was listed in stable condition.