Russian Warships to Exercise in Atlantic, Mediterranean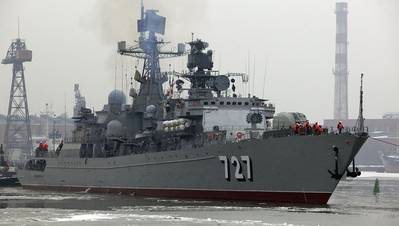 The Russian Defense Ministry announces forthcoming fleet combat training missions in Atlantic, Mediterranean & Black Sea
The task force comprises warships from Russia's Northern, Baltic and Black Sea Fleets, a ministry official informed RIA Novosti. "The ships are headed toward the northern Atlantic," he said.
The task force is comprised of the Admiral Chabanenko Udaloy II-class destroyer, the Alexander Otrakovsky, Georgy Pobedonosets and Kondopoga large amphibious assault ships, as well as the Nikolai Chiker and Sergei Osipov support vessels.
The force will be joined in the northern Atlantic by a group of Baltic Fleet ships, including the Yaroslav Mudry frigate and the Lena tanker.