UK Captain Awarded Merchant Navy Medal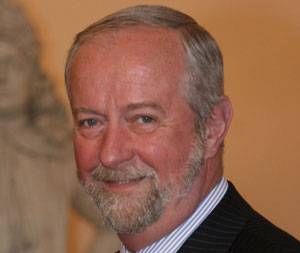 In the UK, Captain Duncan Glass OBE, chairman of the Royal Alfred Seafarers' Society, has been awarded the Merchant Navy Medal for exceptional services to navigational safety and to seafarers' charities. The award focuses on outstanding contribution made to merchant shipping, its operations, development, personnel, welfare or safety, or on those who have performed an act of courage afloat.

Captain Duncan Glass was awarded the medal by Admiral Lord West of Spithead at a ceremony attended by many senior figures from across the industry including the minister Mike Penning MP.

The Captain's career spans over 45 years in, or associated with, the Merchant Navy. He is one of only a few to receive this accreditation. Brian Boxall-Hunt, Chief executive of the Royal Alfred Seafarers' Society, said:

"This award could not have gone to a more deserving person. Captain Glass has contributed a great deal, both to the Society, as well as to other charities and the nautical sector as a whole. I understand that His work with Trinity House, the Lighthouse Authority and other nautical charities has been exemplary. After decades of unfaltering service to the maritime community, it's an understatement to say this award is thoroughly well-deserved."

In addition to his role as Chairman for the Society since 2009, Captain Glass is the Rental Warden and Director of Pilotage for the Corporation of Trinity House, one of the General Lighthouse Authorities and, until recently, the Acting Chairman of Seafarers UK – a charity that raises over £2.5 million a year to help support seafarers and their families.