Methanol Powered Ferry Launched in Baltic Sea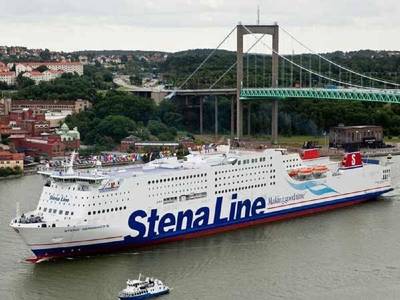 Swedish ferry operator Stena Line has announced that it has converted the Stena Germanica to run on methanol, an industry first.
The company spent $24 million on converting the ship to methanol. The ferry re-entered service on March 26, serving its route on the Baltic sea between Kiel, Germany, and Goteberg, Sweden.
The 240m, 1,500-passenger, 2001-built ro-pax ship underwent conversion in Poland's Remontowa shipyard. The project was performed in conjunction with engine builder Wärtsilä, the ports of Gothenburg and Kiel, and gas supplier Methanex.
Methanol offers similar environmental advantages to LNG but offers simpler handling and less complex infrastructure requirements. It can be produced from natural gas, coal, biomass or even, according to Stena, from CO2.
"At Stena Line we are extremely proud of contributing to the development of our industry. Our focus has always been on innovation for the benefit of both customers and society at large and this is a prime example when this goes hand in hand," said Carl-Johan Hagman, CEO of Stena Line, when the conversion project was announced in January. "We are constantly evaluating different fuels for the future and to be first in the world with a methanol conversion is a big step towards sustainable transportation. The project has been possible thanks to the great teamwork and collaboration between our technical staff.