Volvo Penta Appoints US Mid-Atlantic Power Center Agency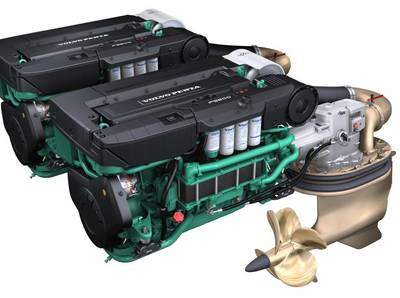 Volvo Penta of the Americas says it has appointed Johnson & Towers as an authorized Power Center for the U.S. Mid-Atlantic region. The company will be responsible for sales and service of Volvo Penta leisure & commercial marine engines for New York, New Jersey, Maryland, Delaware, eastern Pennsylvania and Bermuda.
Johnson & Towers is a family-owned business focused on distribution and service of heavy diesel engines and transmissions for on-highway, off-highway, marine and power generation markets since 1926.

""The addition of Johnson & Towers to our growing distribution network is a reflection of our focus on creating a strong leisure and commercial marine presence in key geographical markets,"" said Marcia Kull, Volvo Penta Vice President Marine Sales, North America. ""The company has a strong technical background and deep understanding of the diesel engine business. With its Marine Division centers in Mount Laurel and Egg Harbor, N.J., Johnson & Towers is well positioned in close proximity to a major boatbuilding center, commercial marine operation base and one of the top boating markets in the country.""
"Volvo Penta is an important addition to our diesel product lines," said Bob Shomo, Senior Vice President of Johnson & Towers. "Volvo Penta has an outstanding reputation for product excellence and innovation in the marine marketplace, and we look forward to working closely with Volvo Penta's sales and service teams to strengthen technical support in this key region."

About Volvo Penta
Volvo Penta, with approximately 4,000 dealers in more than 130 countries, is a global manufacturer of engines for leisure boats and commercial vessels as well as industrial applications. The engine program includes diesel and gasoline engines with power outputs between 10 and 900 hp.

To learn more about Johnson & Towers, visit: www.johnsontowers.com