Middle East Heavy Lifts UK Bound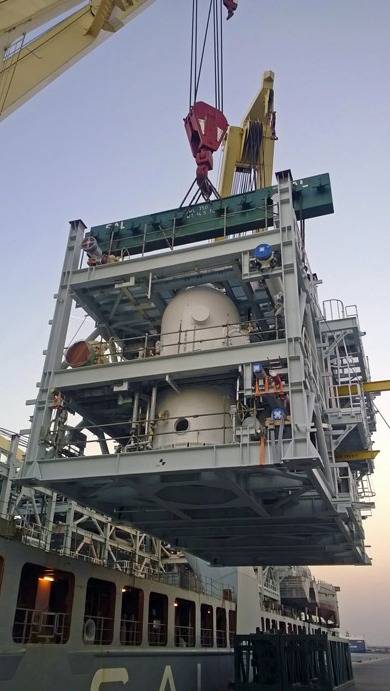 Maximizing her deck space capacity, 'MV Lone', the largest SAL vessel, has loaded eleven gas plant modules in the UAE.
SAL say that their other heavy-lift vessels MV Gloria and MV Trina were also engaged in the project carrying similar modules from Kuwait and UAE to the UK, totaling more than 55,000 cbm of modules and associated equipment.

Individually, MV Lone stowed an overall 25,020 cu.m on board – both in the hatch and on deck. The modules weigh up to 388 m tons and have measurements of up to 31 x 10 x 11 m.

The modules are destined for a gas plant in the UK.