Transas Marine has completed modernisation of a Vessel Traffic Management System in Ukraine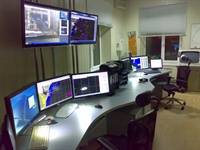 Transas Ukraine has modernised an existing Vessel Traffic Management System (VTMS) in the Ukrainian port of Ilyichevsk. The contract was honoured by "Delta-Pilot" – a government establishment responsible for security of shipping in North-West area of the Black Sea. Compliance of the system with the international and Ukrainian requirements has been acknowledged by the Ukrainian Ministry of Transportation and Communications.

The Port of Ilyichevsk VTMS was upgraded to the latest version of the Transas VTS software Navi-Harbour 4.3. Navigation information available through the System provides VTS operators with a precise understanding of the situation in the port. Real time updates of target's positions ensure that personnel in the VTS centre always operate a valid information.

In addition to System upgrade, Transas has integrated a number of new sensors into the System. As of today, the VTMS consists of three shore radars and processors able to track up to 1000 targets; three operator's workstations; AIS Base Station; and several VHF stations. CCTV cameras monitor approaches to the port and port's area. Cameras are managed remotely and allowinstant day & night control of serving area. Transas Octopus system for remote control and equipment's diagnostics is also a part of the supply.

What makes the project unique is a 3D VTS system. It enables graphic representation of navigational situation in the port by means of 3D visualisation. The Head of Vessel Traffic Management Department in "Delta-Pilot", A. Polyakov comments: "3D VTS option significantly increases the quality of information available to pilots. We have already performed a number of experimental pilotages in conditions of zero visibility".

Ilyichevsk sea port is one of the largest Ukrainian ports also called "Sea Gateway of Ukraine". It is situated in the centre of the Ukrainian largest industrial region and plays an important role in the international cargo handling in Ukraine.
Source: Transas Marine