Coast Guard Monitoring Rocket Debris off US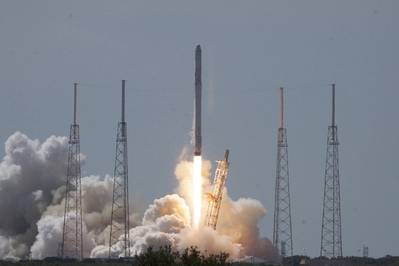 The U.S. Coast Guard informs it is working with SpaceX and partner agencies to monitor the debris field of the exploded Falcon 9 rocket in the Atlantic Ocean more than 150 miles off the Florida-Georgia coast.

The unmanned SpaceX CRS-7 rocket was meant to deliver supplies, hardware and other cargo to the International Space Station, but a launch failure caused it to explode just after liftoff from Cape Canaveral Air Force Station on June 28.

The Coast Guard has issued caution to vessels transiting the area and is asking the public to report any sightings of debris that may wash ashore. No impacts from debris are expected for Florida beaches, though authorities will continue to monitor for changes to this estimate.

"As with any incident involving spacecraft wreckage, debris should not be handled by members of the public," said Capt. Jeffrey Dixon, commander Coast Guard Sector Jacksonville. "These critical pieces of evidence are important in the investigation process and should be reported immediately to SpaceX or the U.S. Coast Guard."

An investigation into the explosion is ongoing.