SevenCs Conducts Capacity Building for Montenegro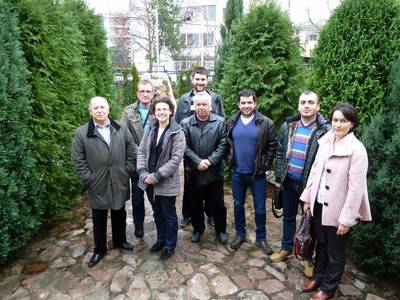 After signing a RENC membership agreement with the Institute of Hydrometeorology and Seismology Montenegro (IHMS) PRIMAR and the Norwegian Hydrographic Service team up with SevenCs for capacity building.

In November 2013, IHMS signed a RENC agreement with PRIMAR. Having a motivated team, paper charts and some recent surveys, IHMS was lacking a production environment and detailed knowledge in ENC production.
Funded by the Norwegian Hydrographic Service, PRIMAR was able to provide its latest member with a full ENC production environment plus training.

Utilizing the new SevenCs capacity building program, the setup of IHMS production environment and staff training was completed in less than three months.

IHMS: "The professional approach of PRIMAR helped us fulfilling our obligation to produce ENCs for our territorial waters and close the coverage gaps before all ships are eqipped with ECDIS. We were amazed how easy the SevenCs ENC Tools are to learn and handle. The data production is fast and straightforward. In my opinion this is the best way to get the ENC production started."

Hans Christoffer Lauritzen, Director PRIMAR, added: "I am very happy about our new RENC member Montenegro. Together with SevenCs we have created a best practice example and I hope that we can repeat this with other nations becoming a member of PRIMAR".