Nautilus Secures $11M in 'AI' Funding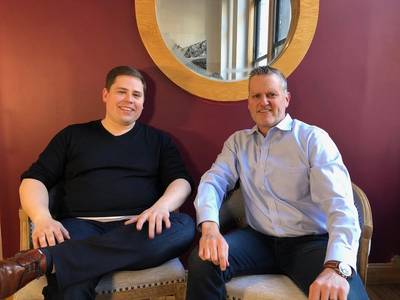 Nautilus, the company building artificial intelligence for the maritime shipping industry, has announced $11M in Series A funding led by M12, Microsoft's venture fund, along with Root Ventures. Existing and new investors including Quiet Capital, Trail Mix, and Amplifier Lab participated in the round, which brings Nautilus' total funding raised to $14.5M.
Nautilus was founded in 2016 to advance the efficiency of maritime shipping and build a more sustainable future for ocean commerce. Responsible for 90% of the world's trade, ocean shipping consumes more than $100 billion in fuel every year. Left unchecked, it will account for 20% of global greenhouse emissions by 2050. Lightly regulated and often overlooked, the industry relies primarily on manual and error-prone forms of reporting to measure fuel consumption and vessel performance.
Nautilus provides the technology platform for shipping companies to run their fleets more efficiently. The company aggregates data from on board the ship and combines it with meteorological, oceanographic, and commercial data to build a comprehensive fleet profile. Through machine learning and artificial intelligence, the platform provides real-time analytics, alerts, and decision support for operators. This allows shipping companies to minimize fuel consumption, maximize operational efficiency, and ultimately optimize fleet performance over time.
"Nautilus is creating an economic imperative for shipping businesses to reduce their fuel consumption," says Matt Heider, Chief Executive Officer of Nautilus. "Think of us as the artificially intelligent first mate that helps the captain and the crew to always take the profit-maximizing (and fuel-reducing) decision. Over thousands of voyages for hundreds of ships, we're able to generate meaningful savings while bringing transparency and accountability to the industry."
To date, Nautilus has signed with several fleets, including Teekay, Dorian LPG, and Eagle Bulk Shipping. The platform has proven to reduce fuel emissions by over 10% in a single voyage, and savings of up to 30% with wider deployment.
Combined with multiple voyages per vessel, and many vessels per fleet, the impact is clear.
With the Series A funding, Nautilus will continue to invest in developing deeper predictive decision support or shoreside teams and crews. The New York-based startup plans to triple in size over the next year, investing in engineering, data science, and product development.