Sweden's First AIS Aid to Navigation Deployed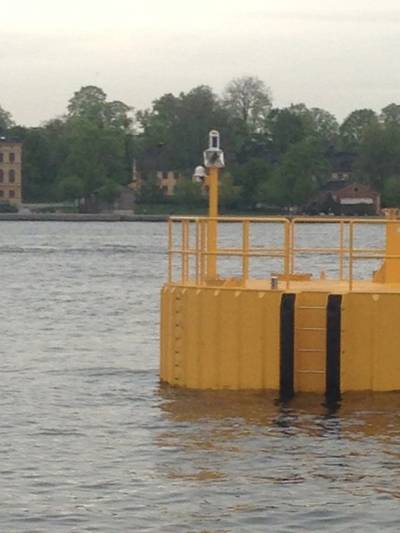 True Heading, manufacturer of Automatic Identification System (AIS) solutions, GPS compasses and app navigation, has supplied an AIS Aid to Navigation (ATON) beacon to the Port of Stockholm, Sweden.
Located at Stockholm Stream (Stockholm Ström) and the first of its kind in Sweden, local authorities launched a new buoy with the True Heading ATON transponder to assist commercial and recreational ships moving in and out of the busy harbor. Navigation buoys traditionally are marked with lights; however, to make this buoy more visible to mariners, the True Heading AIS ATON transmitter will send its position to AIS equipped vessels.
AIS transmitters on buoys and beacons provide increased awareness and safety when visibility is poor, regardless of the weather and the situation at sea. Additionally, if the buoy becomes detached from the seafloor the transponder will broadcast current position to warn mariners that it is no longer located at the correct marked location. A buoy's operational status that changes can also be broadcast using the transponder.
"AIS technology is designed to give mariners another tool in watch keeping," said Jens Johansson, CEO, True Heading. "The most important way to avoid maritime disasters is to have the best situational awareness. AIS provides an incredible advantage when it comes to eliminating interpretation errors. With our new transmitter, boaters can see on their displays that this buoy is marked and what its current status is – even at night or in bad conditions."