NMAC Acquires 5 Product Tankers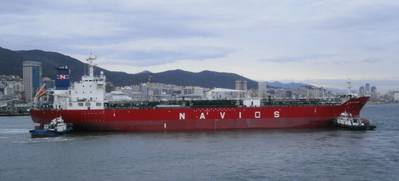 Navios Maritime Acquisition Corporation (NMAC), a Greece owner and operator of tanker vessels, announced the agreement to acquire five product tankers in liquidation of Navios Europe I Inc.

On November 22, 2019, an agreement was reached to liquidate Navios Europe I. As of September 30, 2019, Navios Acquisition had a receivable of $32.3 million from Navios Europe I. This receivable along with debt financing will be used to finance the Acquisition.

The agreement is subject to definitive documentation which is expected to be completed by the end of 2019.

The five product tankers owned by Navios Europe I that are included in the Acquisition are Perseus N, Star N, Hector N, Aurora N and Lumen N.

NMAC focuses on the transportation of petroleum products (clean and dirty) and bulk liquid chemicals.

Navios Maritime Acquisition serves customers in Monaco and Greece.