Pederstad Named Nor-Shipping Director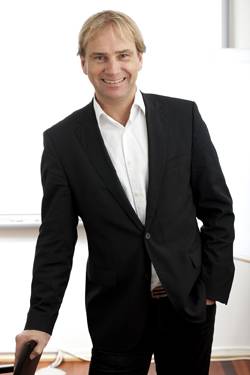 Nor-Shipping announced that Vidar Pederstad has taken on the role of Nor-Shipping Director. Although his career track includes a series of management positions at leading PR and communications agencies, Pederstad brings many years of Nor-Shipping experience to his new position. Not only was he a marketing and PR consultant to four Nor-Shipping event weeks over eight years, but he was also a founding member of the Nor-Shipping Advisory Board.
His key contributions during this period include the establishment of the high-profile Nor-Shipping conferences, which have greatly contributed to Nor-Shipping's position as a world-class meeting place for the industry, and Nor-Shipping Campus, a valuable branding initiative for the Norwegian maritime industry.
"You could say that Nor-Shipping is "in my blood" after working so closely with it for so long, so it was a natural step to join the team," says Pederstad.
Nor-Shipping veteran Tollef Schiander, who has now stepped into the key role of Exhibition Director, welcomes Pederstad onboard. Having put into place a strategic plan that points ahead six years, they are now already hard at work on
Nor-Shipping 2013
.
"It's really motivating to have the challenge of making a world-class event even better – expect some interesting developments for Nor-Shipping 2013," says Pederstad.
"Right now, I am in negotiations to charter a cruise ship from
Royal Caribbean Cruise
Line for our use during Nor-Shipping 2013. This is part of our effort to secure more hotel space, at the same time creating a dynamic networking venue," says Pederstad.