Liu Joins Senior Shipping Figures at Nor-Shipping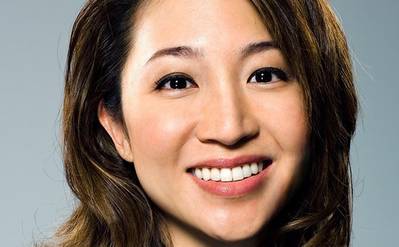 Globally renowned green energy champion Peggy Liu has been announced as the latest speaker for Nor-Shipping 2017.
Liu, the Chairperson of Joint US-CHINA Collaboration on Clean Energy (JUCCCE), is set to join a growing list of key shipping figures at the leading global maritime event week. Together they will deliver fresh perspectives on the challenges, opportunities and future evolution of the industry worldwide.

Liu is a well-known figure throughout the business, political and media landscapes. A former Silicon Valley entrepreneur and energy adviser to the Clinton Global Initiative, she currently mixes her time between JUCCCE, speaking engagements, advisory roles and membership of the WEF New Energy Architecture Global Agenda Council. She is a Time Magazine Hero of the Environment, a Forbes 'Women to Watch in Asia', and one of China Business News Weekly's top 25 innovative business leaders.

Liu bolsters a group of confirmed contributors that includes moderators Parag Khanna, a global strategist and intellectual, and award winning BBC presenter and journalist Nisha Pillai, alongside keynote speaker Tony Seba, a thought leader, author and clean energy authority.

Liodden says these expert contributors will be joined by a who's who of shipping figures. Speakers confirmed so far include Thomas Wilhelmsen, CEO Wilh. Wilhelmsen, Admiral Paul Thomas, Assistant Commandant for Prevention Policy United States Coast Guard, Suha Abdulla Obaid, Strategic Planning Director, Folk Shipping, KONGSBERG CEO Geir Håøy, and DNV GL CEO Remi Eriksen.

More names will be added to the program in the months leading up to Nor-Shipping 2017, which takes place across a series of venues in Oslo and Lillestrøm from May 30 to June 2, 2017.

Nor-Shipping 2017 is expected to attract around 35,000 visitors, with almost 1,000 of the world's leading maritime companies showcasing products and services to the industry, future talent and shipping value chain stakeholders.