USS Nimitz Transits Suez Northbound to Mediterranean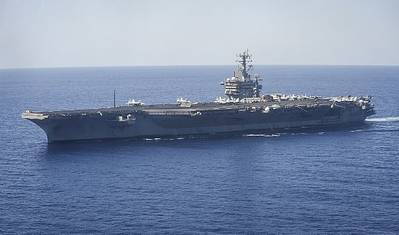 The nuclear-powered aircraft carrier 'USS Nimitz' (CVN 68) and her escort, guided-missile cruiser 'USS Monterey' (CG 61), which had earlier been operating in the Red Sea transit the Suez Canal.
USS Nimitz will operate in the Mediterranean Sea and train with international partners before returning to her home port of Everett, WA.
The aircraft carrier entered the U.S. 5th Fleet area of operations, June 9, 2013.