Northern Sea Route 2013 Queue Longest Yet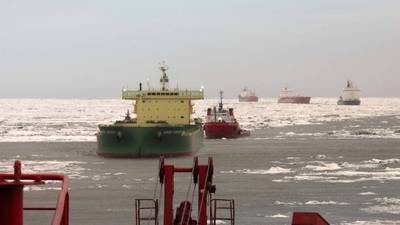 The Northern Sea Route administration has so far given 54 vessels permission to sail the route in 2013.
This year's sailing season on the Northern Sea Route between Europe and Russia will probably be the busiest one ever. The first vessels to take the Arctic shortcut this summer will leave Murmansk at the end of June.
The Northern Sea Route Administration has so far received 89 applications to use the Northern Sea Route (NSR). 54 vessels have so far been given permission to sail along the route, reports the Barents Observer, citing the administration's (Russian language) web-site.

There has been a tenfold increase in the number of vessels using the NSR during the last couple of years. In 2012 46 vessels sailed the whole route, compared to 34 in 2011 and only four in 2010.
Source: Barents Observer