Today in U.S. Naval History: November 8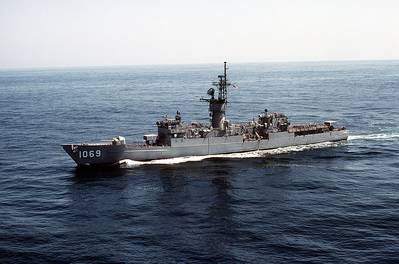 Today in U.S. Naval History - November 8

1861 – Capt. Charles Wilkes seizes two Confederate diplomats from the British steamer Trent, causing an international controversy with Great Britain (known as the Trent Affair).

1942 - Operation Torch (Allied landings in French Northwest Africa). American forces land at Casablanca. French naval forces attack U.S. Navy ships and 13 French ships are sunk without a loss to the U.S.

1956 - Navy Stratolab balloon (L.Cdrs. Malcolm D. Ross and M. Lee Lewis) better world height record soaring to 76,000 feet over Black Hills, S.D., on flight to gather meteorological, cosmic ray and other scientific data.

1975 - More than 100 Sailors and Marines from USS Inchon (LPH-12) and USS Bagley (FF-1069) fight a fire aboard a Spanish merchant vessel at Palma.

For more information about naval history, visit the Naval History and Heritage Command website at history.navy.mil.