Oaktree Capital Pumps $25 mln into Harkand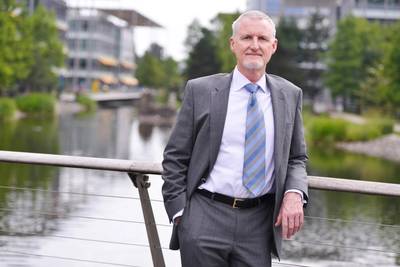 Harkand's key shareholder Oaktree Capital Management has reaffirmed a strong commitment with an additional $25 million of funding which will allow the company to expand its footprint in new and existing regions.

As well as maintaining its operations in current market conditions, the global inspection, repair and maintenance company has recently been awarded three major frame agreements taking them into West Africa and Mexico for the first time. It has also expanded its services with its first decommissioning project in the North Sea supporting Maersk Oil North Sea Ltd.

Ben Gujral, Harkand's chief financial officer, said the company has made several financially strategic moves to position itself for increased operational activity in the future: "We have successfully negotiated payment deferrals with bondholders, refinanced assets, and amended terms and conditions with existing suppliers. We are working closely with all of our stakeholders during this current market downturn to ensure that we have the funding in place required for uninterrupted operations and financial stability going forward."

The company is on course to deliver the newbuild DP3 dive support vessel the Harkand Haldane and the company has also been upgrading several of their fleet assets.

Chief executive officer John Reed said, "The companies who emerge successfully from downturns are those who continue to pursue their strategic goals. We are poised to emerge from this downturn not only more efficient but having made strides in our strategic progress.

"Oaktree's support will provide us with the leverage necessary to maximize the new infrastructure relationships we're building in Mexico and West Africa as well as looking for further opportunities across the globe.

"Frame agreements are significant because they mean we have secured current and future work and the operators only award these types of contracts to companies who have the qualified organizational skills, equipment capability and the track record to successfully execute projects. They also demonstrate Harkand's staying power and speak well of our strategic positioning and the service levels our people are delivering."

Harkand provides offshore vessels, ROVs, diving, survey services, project management and engineering to the oil and gas and renewables industries. Headquartered in London with operations bases in Aberdeen, Houston, Mexico and Ghana.