Obituary: Maritime Industry Icon Jack Gallagher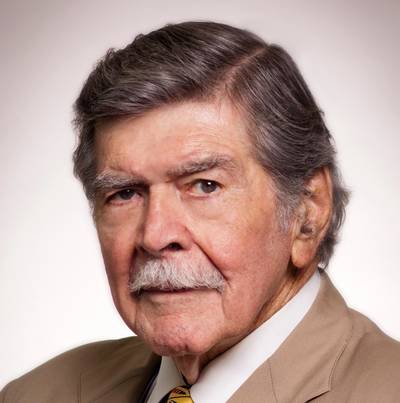 John "Jack" J. Gallagher, a maritime industry veteran and environmental services pioneer, passed away on Monday at the age of 89.
Jack's greatest professional passion was his work as a Spill Manager/Qualified Individual, a role in which he had few peers. Jack was known to be fiercely committed to doing everything morally possible to protect his clients, while at the same time doing all within his power to protect the environment. He attended and helped shape the outcome of more maritime casualties and oil spills than can be remembered.
Over the course of his long and fruitful career, Jack served as a P&I correspondent and attorney specializing in admiralty and patent law, a pioneer in the field of oil spill contingency planning, aeronautical engineer, educator and founding Director of the Center for Marine Environmental Protection & Safety at the Massachusetts Maritime Academy, and founder of the maritime environmental consulting firm Gallagher Marine Systems.
Jack was an inventor and patent holder of oil spill mitigation technology and contributed to the development of many of the tools of the industry including the U.S. Navy's inflatable oil boom. He helped shape the regulations for the industry and authored his life story Oil Spill Jack. He also served the U.S. Navy and U.S. Air Force.
Friends may call at DeVol Funeral Home, 10 East Deer Park Drive, Gaithersburg, Md, on Saturday, June 2 from 2-4 and 6-8 p.m. Mass of Christian Burial will be offered at St. Peter's Church, Olney, Md., on Monday, June 4 at 11 a.m. Interment at Gate of Heaven Cemetery. In lieu of flowers, memorial contributions may be made to Seamen's Church Institute, https://donate.seamenschurch.org/give.