Offshore Drill-Rig 'Hercules Triumph' Arrives India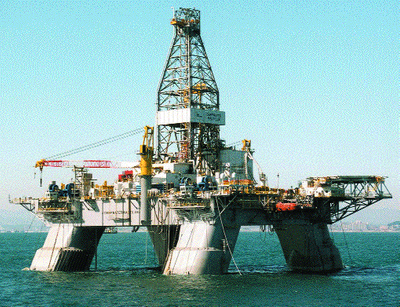 Logistics and marine services provider, GAC Sri Lanka, chartered three anchor-handling tug boats to off-land the 'Hercules Triumph' from heavy-lift vessel 'Target' at Trincomalee Anchorage, Sri Lanka, then arranged further towage over 700 NM miles to Kakinada, Indai arriving 8 days later. The rig is ready to start drilling operations for CAIRN Energy at the RAVVA offshore oil field.

As part of its task to oversee the entire project, GAC Sri Lanka was also responsible for domestic air transfers of Hercules Offshore officials to and from the site.

Preethilal Fernando, Director and CEO of GAC Sri Lanka, says: "GAC has long been a pioneering company in the oil and gas support services industry and this is another milestone in rig operations in Sri Lanka. The Port of Trincomalee is perfectly suited to this type of operation as it can accommodate vessels with a very deep draft, which is critical for off-landing and floating of rigs.

"This was a complex operation and we have worked very closely with Hercules Offshore throughout the process, which has been a great success. We are very proud that Hercules Offshore entrusted GAC with the movement
of the Hercules Triumph, which is now in location in the Indian Ocean andready for operations again."

Hercules Offshore owns the largest shallow-water jackup rig drilling fleet in the U.S. Gulf of Mexico and one of the largest jackup fleets worldwide.