SELEX Elsag to supply BNWAS to Boston Putford Offshore Safety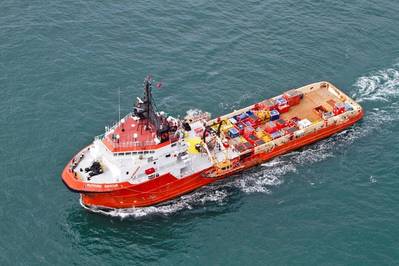 SELEX Elsag Marine, a Finmeccanica company, has received an order from Boston Putford Offshore Safety to equip 24 vessels with Bridge Navigation Watch Alarm Systems (BNWAS).

BNWAS meet the requirements for ships to possess a monitoring system that provides a back-up to the role of Officer of the Watch by automatically alerting the Master or other qualified personnel if the Officer of the Watch is rendered incapable of performing regular and consistent watch duties.

The system also provides an Emergency Call facility, enabling the Officer of the Watch, or other personnel, to call for immediate assistance if required.

The first-stage alarms will be fitted in the bridge wheelhouse; with secondary-stage alarms for the officers' cabins; and a final third-stage alarm for the crew reception area.

Boston Putford Safety Standby vessels provide a valuable service in a safety role in support of workers on oil and gas platforms in the North Sea; and are ready to provide immediate assistance in the event of incidents.