NAO Says Seven PSVs are Operational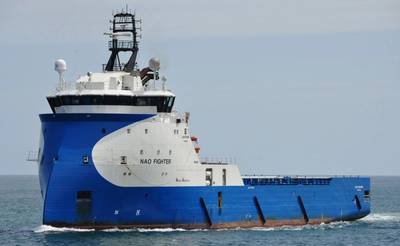 Nordic American Offshore (NAO) has ten high-quality Platform Supply Vessels (PSVs) built in Norway in the period 2012-2016.
"Seven of our ten vessels are in operation. Going into the third quarter, an improvement in the PSV market has taken place. In a volatile market, the longer it lasts, the better," said a statement from the company.
The basic features of NAO are similar to the business model of the NYSE listed Nordic American Tankers Limited (NAT) which is a strong company, it said.
Nordic American Tankers Limited (NAT) holds 22.6% of NAO common shares and the immediate Hansson family, including the Executive Chairman, holds 10.8% of NAO commons shares.