BAE Systems Awarded 'USNS Amelia Earhart' Overhaul Contract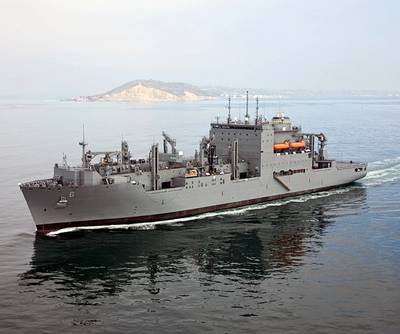 In the latest listing of Department of Defense, Navy contracts, BAE Systems San Francisco Ship Repair, San Francisco, Calif., is awarded a $12,494,114 firm-fixed-price contract for a 59-calendar day regular overhaul and dry docking availability of dry cargo/ammunition ship USNS Amelia Earhart (T-AKE 6).
Work will include inspection of the propeller shaft and stern tube, cleaning and painting of the hull, inspection and polish of the bow thruster propeller, installation of the chloropac unit, and overhaul of the seal valves.

Earhart's primary mission is to operate as part of a carrier strike group, providing fuel, ammunition, and dry and refrigerated stores to support the U.S. Navy ships at sea.

The contract includes options which, if exercised, would bring the total contract value to $14,474,915. Work will be performed in San Francisco, Calif., and is expected to be completed by February 2014.

The U.S. Navy's Military Sealift Command, Washington, D.C., is the contracting activity (N32205-14-C-3000).