Two P&O Cruise Ships Getting Complete Overhauls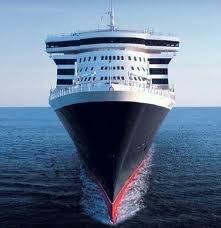 On November 16, 2011, the luxury cruise liner "MS Oriana" of P&O CRUISES was floated into Dock 11 of Blohm + Voss Repair. Four weeks are required to complete the overhaul and renovation work.
On December 17, 2011, the "MS Oriana" is scheduled to leave Hamburg. The extensive renovation covers various areas. Among other things, the "MS Oriana" will be provided with a so-called "duck tail" to improve the stabilization of the hull at sea and, thus, the comfort of the passengers. This conversion measure allows a higher number of cabins and, in addition, some public rooms will also be converted into inside and outside cabins. The pool area will be modernized and upgraded with a new pool bar and lounge areas.
The maintenance work also includes the removal and overhaul of the propulsion shafts at the stern. Furthermore, the engines, machinery and pipework will be overhauled or renewed respectively as well as the electrical and monitoring systems. Finally, the tank will be emptied, cleaned and inspected. Last but not least, numerous minor steelwork will be performed. On November 26, 2011, the "Queen Mary 2" is expected to be floated into dry dock ELBE 17 of Blohm + Voss Repair. After 2005, twice in 2006 and 2008, his is the fifth time the "Queen Mary 2" is at Blohm + Voss. The overhaul and renovation job to be completed on time before the eighth anniversary of the ship in 2012 includes the laying of new carpets and the replacement of curtains and bedcovers. Of course, comprehensive maintenance work and inspections as well as inspections by the classification society will be performed. The "Queen" is scheduled to leave the yard on December 5.