Pacific Green Appoints Iain Lees as CEO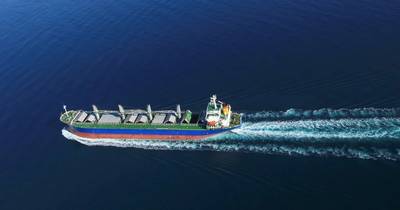 Pacific Green Technologies has announced the appointment of Iain Lees as Chief Operating Officer to support company growth initiatives around proprietary emission control systems for marine vessels.

The owner of the ENVI-Marine and ENVI-Clean Exhaust Gas Scrubbing Systems said in a press note that Lees joins the Company from HannawayCA Corporate Finance Limited (HCACF), a leading financial and business advisory firm in Northern Ireland where he has served as Managing Director since January 2017.

Pacific Green CEO Neil Carmichael said: "We are proud to welcome a senior executive of Iain's caliber to the Pacific Green management team. Iain has deep expertise leading key aspects of a variety of organizations including extensive work with energy projects. The Board is confident Iain will play a key role in achieving our growth goals in 2019 and beyond."

Before joining HCACF, Lees was a Director in the Corporate Finance department of PricewaterhouseCoopers for 15 years where he advised on a range of M&A, infrastructure and financing projects with a focus on energy projects, including the financing of Simple Power (wind turbines) and DFD Solar (solar farm), the acquisitions of Viridian/NIE (conventional and renewable generation and supply), Phoenix gas (transmission and supply) and iPower (standby power via diesel generators).