Pakistan Takes Next Step Towards Hong Kong Convention Ratification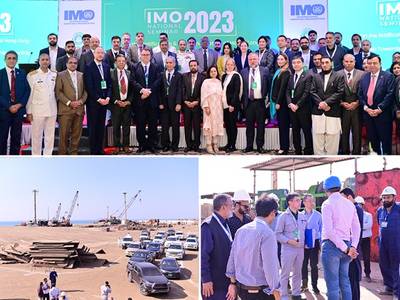 Pakistan is a step closer to becoming a party to the Hong Kong International Convention for the Safe and Environmentally Sound Recycling of Ships, 2009 (Hong Kong Convention).
Following an IMO-run national seminar in Karachi, Pakistan, (November 13-15) to support the country's implementation of the Convention and related guidelines, the Pakistan (Federal) Cabinet completed the processes needed to prepare the instrument of accession to the convention.
The seminar was hosted by Pakistan's Ministry of Maritime Affairs. Delegates included 97 participants from various ministries in Pakistan, the United Nations' Food and Agriculture Organization (FAO) and International Labour Organization (ILO), as well as classification societies and ship recycling yards.
Pakistan's Special Assistant to the Prime Minister on Maritime Affairs, Vice Admiral (Retd.) Iftikhar Ahmad Rao, reaffirmed his government's efforts to secure Pakistan's early accession to the Hong Kong Convention.
Pakistan is one of the world's top five ship recycling countries. Its ratification and implementation of the Hong Kong Convention will contribute significantly towards greener and more sustainable ship recycling worldwide, says the IMO.
The Hong Kong Convention aims to ensure that ships at the end of their operational lives are recycled safely and without posing unnecessary risks to human health and the environment by placing responsibilities and obligations on all parties concerned – shipowners, ship building yards, ship recycling facilities, flag states, port states, recycling states. The Convention will enter into force on June 26, 2025.
The seminar was funded by the China through the IMO's Integrated Technical Cooperation Programme.