Panama Recovers $15.7 Million in Wages Owed to Seafarers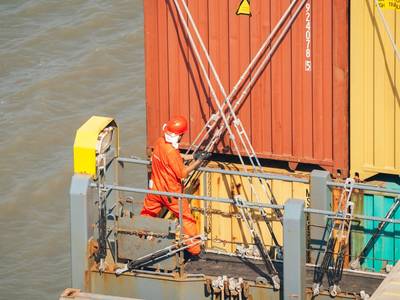 The Panama Maritime Authority (AMP) said it has recovered more than $15.7 million in wage payments owed to seafarers who sail on Panamanian-flagged vessels.
Under its current administration, through the General Directorate of Seafarers (DGGM), the AMP said it has recovered $15,763,052.24 for vessel crewmembers, including $5,315,909.99 in 2022.
The AMP said that during this span 1,248 maritime labor complaints were processed (including 451 in 2022) and that 1,864 crew members of various nationalities have been repatriated through the intervention of the AMP the shipowners, operators and Protection and Indemnity Clubs (known as P&I Clubs) after found abandoned on Panamanian-flagged ships in different parts of the world. 478 of the repatriations occurred in 2022. The mariners were able to return homes with the payment of their owed wages, guaranteeing due compliance with national and international regulations that protect their labor and social rights.
Nationwide, 935 maritime labor inspections have been carried out, of which 351 correspond to the year 2022. AMP noted that this year inspections will continue on board domestic and international service vessels of the Panamanian registry, in compliance with the provisions of Decree Law No. 8 of February 26, 1998 and Executive Decree No. 86 of February 22, 2013.
?This arduous work proves once again our commitment to comply with international conventions and national regulations that regulate the work of seafarers on board Panamanian-flagged ships, such as the Maritime Labor Convention, 2006 amended, ratified by the Republic of Panama in 2009; its regulation in Panama through Executive Decree No. 86 of 2013 and Executive Decree No. 160 of March 3, 2021, through which decent work is guaranteed, achieving these excellent results," the AMP said.
"The General Directorate of Seafarers of the Panama Maritime Authority ensures that the labor rights of seafarers are respected, putting into practice the procedures aimed at quickly and effectively resolving conflicts and problems that affect seafarers, giving the guarantee of a safe support as a serious and responsible registry of ships."