Capital Product Partners Merger with Crude Carriers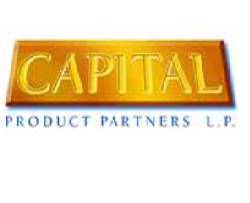 CAPITAL PRODUCT PARTNERS L.P. ANNOUNCES A DEFINITIVE MERGER AGREEMENT WITH CRUDE CARRIERS CORP., THE ACQUISITION OF M/V CAPE AGAMEMNON, AN INCREASE IN THE SPONSOR'S INVESTMENT IN THE PARTNERSHIP BY 7.1 MILLION UNITS AND FIRST QUARTER 2011 FINANCIAL RESULTS

ATHENS, GREECE, May 5, 2011 -Capital Product Partners L.P. (the "Partnership") (NASDAQ: CPLP), an international owner of modern double-hull tankers, today announces two important transactions, an increase in the investment of our Sponsor, Capital Maritime and Trading Corp. ("Capital Maritime") in the Partnership and releases its financial results for the first quarter ended March 31, 2011.

The Partnership is pleased to announce that on May 5, 2011 it entered into a definitive agreement to merge with Crude Carriers Corp. in a unit for share transaction. The exchange ratio is 1.56 CPLP units for each Crude Carriers Corp. ("CRU") share, which equates to a value of $17.58 per CRU share based on CPLP"s closing unit price of $11.27 on May 4, 2011.

Each of CPLP and CRU established Special Committees, consisting entirely of independent directors, to negotiate the terms of the merger agreement, and each of the Special Committees has approved the transaction and recommended it to their respective boards of directors, which unanimously approved the transaction. The transaction is subject to customary closing conditions, including a class vote by the holders of common stock of CRU. Each of the CRU management team, Evangelos Marinakis, Chairman of the Board and CEO, Ioannis Lazaridis, President, Gerasimos Kalogiratos, CFO, and Crude Carriers Investments Corp., holder of all of the Class B Common Stock, have entered into a support agreement pursuant to which they have agreed to vote their shares in favor of the transaction.

CPLP will be the surviving entity in the merger and will continue to be structured as a master limited partnership. Importantly, CPLP will also remain a corporation for US tax purposes and unitholders will continue to receive 1099 forms.

The combination of the two entities will result in CPLP becoming a leader in the product and crude tanker sectors and owning a large, diversified, ultra modern high specification tanker fleet. After the transaction is consummated, CPLP is expected to be the eighth largest US listed tanker shipping company by dwt, and will have the youngest fleet among US listed tanker companies, with an average age (weighted by dwt) of 3.2 years as of May 5, 2011. The combined fleet will be commercially and technically managed by our Sponsor, Capital Maritime, which allows the Partnership to benefit from Capital Maritime"s strong relationships with oil majors and major traders. as well as its established safety and technical track record in both the product and crude tanker space The Partnership will also continue to benefit from our Sponsor"s cost efficient, high quality technical management.