GE, Maersk Drilling Accelerate Digital Partnership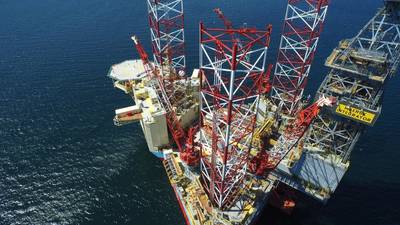 The 'digital revolution' continues in earnest in the maritime and offshore energy sectors, driven by new pilot programs with positive results such as GE (NYSE: GE) and Maersk Drilling, which announced this morning an extension of the scope of their digital partnership following the positive results of a pilot probem, with the bottom line focus of enhancing drilling productivity.
During the extended partnership, Maersk Drilling and GE will expand the scope of the 2016 pilot project—one vessel, one asset, one year—to nine subsequent vessels, targeting 110 key equipment assets, such as the top drive, draw works, thrusters and main engines, over a multiyear contract starting later this year.
GE's SeaStream Insight Marine Asset Performance Management (APM) solution will be implemented to enable more consistent and predictable drilling performances on nine selected units across Maersk Drilling's fleet, ensuring an accelerated basis for time to value of the digital transformation.
"Through our partnership with GE, we are not only creating value for our two companies, but the industry as a whole. We believe that the systematic adoption of reliability-centered maintenance analysis and digitization will be a step change in our industry, and Maersk Drilling plans to lead the way. To do that, we must acknowledge the need to break down the industry silos and work collaboratively across the value chain, as the sharing of data will enable further digital breakthroughs, which can enhance efficiency and remove waste across the supply chain," says Jesper Hansen, CIO of Maersk Drilling. "By offering new efficiency services to our customers, Maersk Drilling has taken the next step in digitalizing the offshore drilling industry. Together with a number of relevant industry partners, we are now executing on our ambition to offer oil majors the world's first digitally optimized drilling operation."
By offering performance analytics for the rig, Maersk Drilling can reduce deviations and increase productivity enterprise-wide in drilling operations such as Drilling, Tripping In, Tripping out, Running Riser and Pulling Riser.
Another digital milestone enabled through this partnership is predictive maintenance. Maersk Drilling and GE have developed digital twins — virtual representations of key equipment on the rig tuned through sensor and other equipment data - for the major drilling and marine systems equipment. By using the digital twins in combination with GE's zonal analytics, the digital solution can reduce unnecessary maintenance and its associated cost. In addition, the solution is able to detect equipment anomalies that could result in an equipment breakdown, providing foresight weeks in advance of pending issues.