GAC's New Counter Piracy Partnerships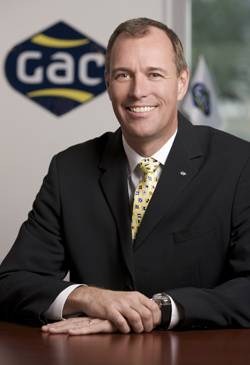 GAC Protective Solutions, Powered by AKE, has entered into two new strategic partnerships with the innovators of anti-piracy technologies to help protect vessels, cargoes and seafarers: Unifire's SEASERPENT Anti-Pirate Water Cannon System and Intelligent Engineering's (IE) SPS Citadel Access Protection.

Unifire's SEASERPENT Water Cannon System is a unique, non-lethal protective measure using high-volume, remote control water cannons to rapidly flood pirate skiffs. By delivering a jet of up to 80 litres of water per second from a range of 80 metres, the flooding of the pirate vessel both prevents boarding and inhibits the use of firearms. The system can be controlled from the bridge or citadel.

With crew safety paramount for vessel owners and operators, Intelligent Engineering's SPS Citadel Access Protection uses Sandwich Plate System (SPS) to reinforce ship citadels to ensure that even the most determined hijacker cannot gain access. SPS is a composite material that delivers high strength, superb impact resistance and enhanced rigidity as a robust alternative to conventional stiffened steel structures. SPS Citadel Access Protection panels significantly enhance crew security, are simple to install on new build or existing vessels and can be deployed within 90 seconds per doorway.

Christer Sjodoff, Group Vice President, GAC Solutions, says: GAC Protective Solutions, Powered by AKE, is resolutely committed to delivering the most effective anti-piracy measures for our customers, including intelligence-led tools and the latest innovations in non-lethal technologies. The SEASERPENT water cannon system and SPS Citadel Access Protection are the new additions to the range of solutions we now offer, designed to enable owners and operators to minimise the threat to crews, cargoes and vessels, and offering greater peace of mind for seafarers. An added benefit of investing in such cost-effective protective measures is that it can save money by reducing piracy insurance premiums.

He further says: We believe that non-lethal protective measures should remain the starting point for ship owners and operators as part of a proactive, integrated and intelligent approach to assessing, monitoring, training for and protecting against the threat of piracy. In doing so, we take account of all the factors at stake and all of the risk mitigation tools available, including the many non-lethal preparatory and operational measures.