Coast Guard Medevacs Cruise Ship Passenger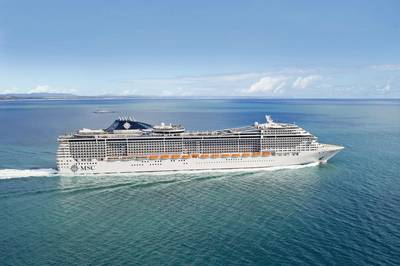 The U.S. Coast Guard has medevaced a 57-year-old man from the cruise ship MSC Divina approximately 110 miles west of Great Inagua, Bahamas, Monday.

Watchstanders at the Coast Guard 7th District Command Center received a request for a medevac from the cruise liner for a passengers reportedly suffering from stroke-like symptoms, and directed the launch of a Coast Guard Air Station Clearwater MH-60 Jayhawk helicopter crew to assist.

The helicopter crew arrived on scene, hoisted the patient and is flying him to Cheshire Hall Medical Centre in Providenciales, Turks and Caicos Islands for further medical care.