Baumim Wins Maritime Personality of the Year Award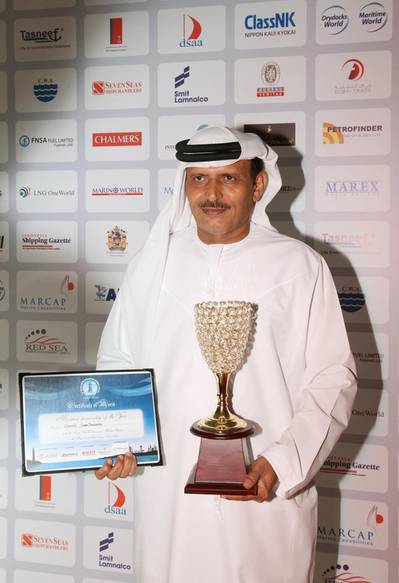 Khamis Juma Buamim was selected as Maritime Personality of the Year at the sixth Marine BizTV International Maritime Awards held as part of the ShipTek 2013 International Conference & Expo on Offshore & Marine Industry.

He was nominated by Nippon Kaiji Kyokai, (ClassNK). Buamim was selected for this award by a combination of online public voting and by a jury comprising globally renowned personalities in the industry.

The citation for the award recognized HE Buamim's contributions to the stabilization and growth of the organizations which he is charged with handling. HE exemplifies the spirit and the "can do" attitude of Dubai. Without this belief, the ability to work tirelessly himself while instilling self belief in those who work with him ,He has worked hardly in formulating most innovative and comprehensive ways for bringing the most excellent business transformations.