Petrotechnics Secures Investment From BGF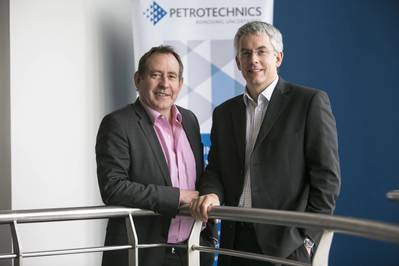 Petrotechnics, a global software solutions company, announced the completion of £6 million investment from Business Growth Fund (BGF).

The investment will help fuel the next stage in the company's aggressive global growth strategy in new geographies, new talent acquisition and ongoing innovation, including the continued global roll out of its enterprise operational performance and predictive risk software platform, Proscient.

Based in Aberdeen and with offices in Houston, Singapore and Saudi Arabia, Petrotechnics' systems already play a vital role in maximizing production potential and reducing operational risk across more than 385 sites on six continents. In excess of 50,000 personnel from some of the biggest oil and gas companies use Petrotechnics' technology on a daily basis, with systems installed in more than 80 percent of the North Sea and 40% of Gulf of Mexico assets.

Petrotechnics' a leading enterprise software platform, Proscient provides an easier and more dynamic approach for senior management to proactively manage the organization to optimize performance reduce risk. Proscient manages the execution of frontline work safely and efficiently to help companies maintain asset integrity, workforce safety and the achievement of production targets.

Unlike the older generation of inflexible and static tools such as paper based Permit to Work and Electronic Permit to Work/ISSoW systems, Proscient provides an organization with the capabilities to consistently manage workload against risk according to policies across the organization whether it's one plant or a global enterprise.

Proscient is designed from the ground up as a robust and flexible off the shelf enterprise application enabling streamlined deployment and ease of use. It delivers hard ROI within months, specifically with a reduction in the number and length of unplanned shutdowns, a decrease in permit and contractor wait times, significant improvements in plan accuracy and plan attainment and most importantly with a positive change in the strength of the organization's 'at the plant face' safety culture. As an enterprise platform Proscient provides further business value through its integration with other leading enterprise systems used by hazardous industries including IBM Maximo, SAP, Oracle Primavera and Microsoft Project.

It also leverages strategic big data to drive continuous improvement of operational performance. With data on every aspect of work that has occurred and more importantly with what is to come across frontline operations, senior management can use Proscient's integrated actionable analytics for the insight and enhanced decision making to move the organization from reactive to proactive management. This consistent generation of data provides the capability to generate role specific metrics that are informative, actionable and improve decision making from the frontline to the boardroom.

BGF was established to provide growth capital to the U.K.'s small and medium sized businesses. Petrotechnics represents its fifth investment in the oil and gas sector and brings the total invested by BGF in Scottish SMEs to date to £30 million.

Prior to founding Petrotechnics, CEO Phil Murray worked internationally for BP for 10 years in a variety of technical, operational and managerial roles. The business has won a number of industry awards from organizations including the Energy Institute and the Institution of Chemical Engineers, is regularly selected by the Society of Petroleum Engineers to present conference papers.