Navy's 'USNS Bowditch' Checking Philippine Pilotage Waters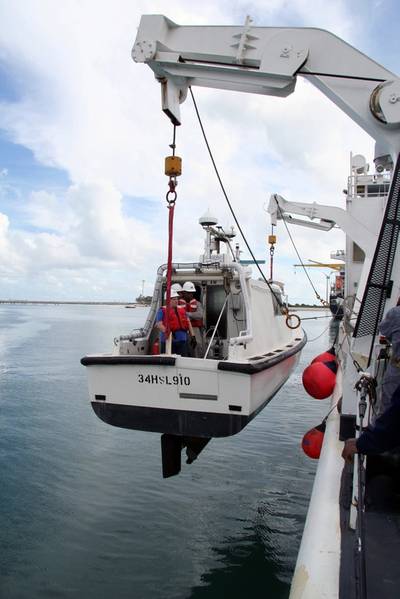 As U.S. Navy assets steam towards the Philippines to provide humanitarian assistance and disaster relief to the victims of Typhoon Haiyan, Navy hydrographers are busy charting safe passages through potential navigation hazards created by the receding storm surge.
 'USNS Bowditch', a Navy survey vessel, was one of the first ships on station and began immediately surveying the approaches to San Pedro Bay.

"In many natural disaster situations around the world, forward-deployed Navy and Marine Corps assets act as first responders for U.S. relief efforts," said Chris Kent, deputy operations officer for the Naval Meteorology and Oceanography Command. "Natural disasters can compromise navigation approaches, making it difficult, even dangerous, to access the harbors. Our job is to identify those hazards."



Kent explained that the storm surge that devastated so much of Tacloban City and other areas around San Pedro Bay typically carry significant debris out into the bay as the surge waters recede. Additionally, powerful forces like this storm surge can shift ocean bottom sediment around, rendering existing navigation charts useless. 

Related news
Britain is sending the aircraft carrier HMS Illustrious to help, Prime Minister David Cameron has announced.

HMS Illustrious and her 900-strong crew is now moving to the Philippines, equipped with a large flight deck, seven helicopters, medical and engineering capabilities, and the means to produce fresh water. Its helicopters will be used to assist with the distribution of food and water to survivors stranded in remote locations.

An Antonov aircraft has also been deployed. It will carry and provide 100 tons of airfield handling equipment to enable offloading of relief supplies at airfields and equipment for rubble clearance.

The UK Government had now given more than £20 million in aid in response to Typhoon Haiyan.



HMS Illustrious: Photo MOD