Philippine Coast Guard Hold Back Overloaded Aleson Ferries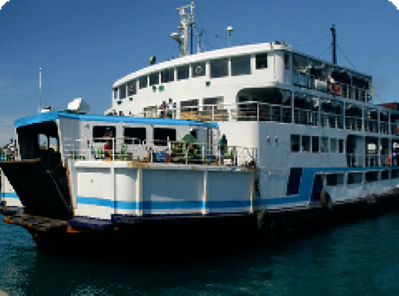 Three passenger/cargo vessels owned by Aleson Shipping Lines, Inc. were held on separate days by the Philippine Coast Guard in South-Western Mindanao on account of being overloaded by un-manifested passengers.

A pre-departure inspection conducted by the personnel of Coast Guard Sub-Station Basilan revealed that MV Stephanie Marie was overloaded with 272 unmanifested passengers. The ship was held by the Coast Guard and the officer-in-charge of the Regional Port Authority until its master, Capt. Edmundo P. Laurente, rectified the deficiency.

Less than two hours later, this vessel was granted permission to depart Basilan bound to Zamboanga City carrying the authorized number of passengers composed of 861 adults, 28 children and two infants.

The next day, the Vessel Safety Enforcement Inspection team of the Coast Guard Station Zamboanga discovered that MV Ciara Joie Two was overloaded with 118 unmanifested passengers while MV Trisha Kerstin One was also overloaded with 79 passengers. Both these vessels were held until these deficiences were rectified, and then they departed for Lamitan, Basilan.