UK's Proserv Wins Platform Topside Controls Contract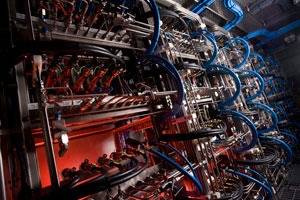 Proserv secure a £1.2-million contract to supply topside control equipment at a major southern North Sea development.

The company was awarded the deal on the Cygnus field by operator GDF SUEZ through its design contractor AMEC. As part of the agreement Proserv will supply the design, engineering and build of wellhead control panels and accompanying topside umbilical termination unit for the Alpha and Bravo platforms. Six of the 10 development wells for both platforms will be controlled by the initial panel design and includes the commissioning of spares and specialist tools.
Proserv's team of controls experts based at the company's dedicated engineering and manufacturing facility in Great Yarmouth will play a key role in carrying out the work.
The production platform will use an umbilical to provide fibre optic communication and utilities to the Bravo wellhead platform and Proserv will also supply the topside termination panels for the utilities.
The subsea export pipeline has a subsea isolation valve (SSIV) fitted, which is controlled from the production platform, with Proserv providing the topside umbilical termination unit.

This latest deal follows the announcement in August of two contracts worth a combined £6-million. The first project involves the provision of electro-hydraulic multiplex subsea control systems at the Maersk Oil operated Talisman Clyde-platform over 12 months. Topside and subsea manifold control systems support is being provided on a development in the Southern North Sea for the second.