Eley to Take over as Polarcus CEO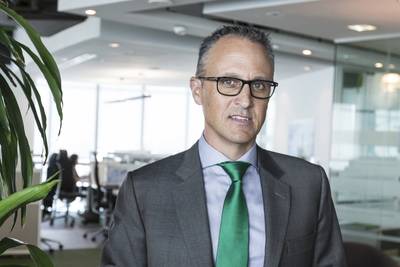 Duncan Eley has been appointed chief executive officer of Oslo listed offshore geophysical services company Polarcus Limited, replacing Rod Starr, who has resigned following a two year reorganization period.
Eley has been promoted to the CEO role from his current position as chief operating officer, succeeding Starr effective immediately.
Starr will continue to work with the executive management team and Polarcus' Board of Directors for a transition period during the second quarter of 2017.
For the near term, Polarcus will eliminate the COO position "to better align with current market conditions," the company said.
Eley has over 18 years of experience in the seismic industry in various senior management roles and has been Polarcus' COO since May 2013. He worked with Schlumberger for 10 years supporting marine seismic operations in Europe,
Africa
and the
Americas
. Prior to joining Polarcus in 2009, Eley worked for a global strategy consultancy firm across the
energy
, transport and natural resources sectors. Eley has a Bachelor of Science and Bachelor of Engineering from Monash University in Australia. In 2006, he completed his MBA at Erasmus University in Holland.