Wärtsilä's Russian JV to Build Engine Production Facility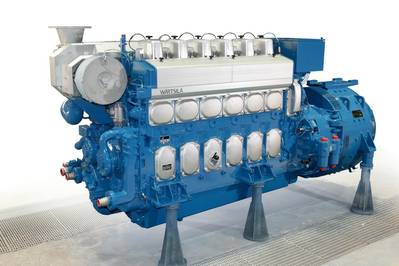 Construction of new engine production facilities for Wärtsilä's joint venture company in Russia to start
Wärtsilä TMH Diesel Engine Company LLC, a joint venture owned 50/50 by Wärtsilä and Transmashholding (TMH), is ready to start construction of a modern factory located in Penza, Russia. The new plant, which is expected to be ready to start production in summer 2013, will provide world-class assembly and manufacturing facilities.
Wärtsilä and Transmashholding signed the joint venture agreement in May 2010. The intention is to manufacture modern and multi-purpose diesel engines, including a technically advanced version of the Wärtsilä 20 engine, in Russia. The engines will be used in railway shunter locomotives, as well as for various marine and land-based power applications, and are intended primarily for the Russian market. There are also export possibilities outside Russia, including to Commonwealth of Independent States (CIS) countries.
"These new facilities will expand our diesel engine production capacity in Russia and increase our competitiveness throughout the region. With this state-of-the-art plant, we can develop and produce high quality engines that meet the specific requirements of our customers across Russia, and provide them with locally produced and serviced power solutions," says Lars Hellberg, Group Vice President, Wärtsilä Industrial Operations.
The construction work on the 10,000 m2 factory will commence after finalized permission procedures. The factory will be located within the premises of Penzadieselmash, a TMH company.
Annual production is expected to be 250 to 300 engines, and the plant will eventually employ some 300 people.
Wärtsilä has a 30 year history in Russia, and this latest development represents a notable milestone in its expansion strategy in that market.