Cleaning a Propeller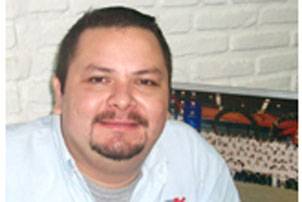 From the desktop of Luis Velarde, courtesy Rice Propulsion

A propeller is exposed to all sorts of attacks underwater, such as rusting and adhesions of the sea. It is the key piece of the ship's propulsion system, and thus deserves special attention.

The propeller is the element that allows the transformation of the mechanical energy of the engine into propulsion. A propeller in poor state is a disaster. If it is unbalanced, it will vibrate and end up damaging the transmission axis. If it is bent or hit it makes matters worse, since in addition to being unbalanced, it will produce serious chafing that will result in low performance quality.

Therefore, the first inspection to the propeller when we take the ship out of the water will be to determine if it has some physical impacts that need repair. But what will always be necessary, for a ship that has remained in the water for a long time, is the cleaning of the propeller. As in any circumstance when there's contact with natural elements, sea snails and other incrustations of other forms of sea life will appear, causing calcareous deposits that cause irregularities on its surface, contributing in some way to unbalance it. But what mostly happens is that a rough surface is formed from heavy chafing, resulting in poor performance and loss of thrust.

To continue to use a very dirty propeller is like driving your car on a road that's in very poor state and full of potholes. We know that very dirty pieces of equipment notably reduce the displacement of the ship. And the same thing happens with the propeller because, although its surface is a lot smaller than that of the ship's wet hull, its surface area is multiplied by its many revolutions at high speed.

The objective of this article is to suggest that your propeller is kept the cleanest and most polished possible. And it should always be clean of horrible incrustations and calcareous deposits.

To protect the propeller of your vessel, an anode zinc coating should be applied. This helps avoid corrosion on the propeller. This coating should not painted-over, because its purpose is to provide protection to the propeller and was specially-made to take the wear of corrosion and other damaging elements.