FSL Trust Sees First Quarterly Profit Since 2011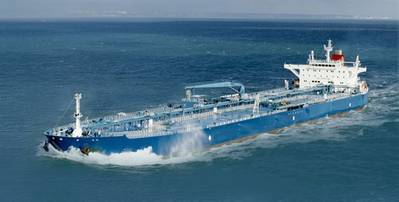 FSL Trust Management Pte. Ltd. (FSLTM), as trustee-manager of First Ship Lease Trust (FSL Trust) has generated a profit of $1 million for the 2Q of the 2014 financial year. This profit compares to a $7.2 million loss for the 2Q's corresponding previous year. This turnaround succeeds the restructuring efforts of the senior management team.

FSL Trust has seen a performance improvement in the past quarter due to initiatives that were implemented September 2013. The Trust now has a deployed portfolio of vessels split between stable bareboat charter revenues and managed shorter term employment in markets with improving fundamentals. The management continues to take steps to consolidate the position of the Trust and provide a strong platform for future growth.

Commenting on the Trust's performance, Alan Hatton, FSLTM CEO said, "We are pleased that the Trust has generated a quarterly profit for the first time in three years and, more importantly, seen a strong increase in cash generation. This follows a challenging and tumultuous 12 months and demonstrates that, so far, our restructuring efforts have produced good results. Significant progress has been achieved in improving the Trust's performance and therefore safeguarding its future."
"The sale of two vessels has reduced our debt balance, the cost of debt service and relieved the pressure on our cash flow. We remain focused on managing the cost base of the Trust and on improving its performance by identifying opportunities to enhance revenues on the redelivered vessels, as demonstrated recently with the new contract for the FSL Shanghai."

"With a full strength management team now in place and on the back of an improved financial performance this quarter, we feel that we are now much better positioned to drive the business forward and generate value for our unit holders."

The improvement in performance has been primarily achieved through the ongoing restructuring efforts of the new management team, which involves the more profitable deployment of the redelivered vessels and a reduction in expenses. The management team remains focused on improving the performance of the Trust further in the coming year.