Reach Subsea Nets North Sea Decom Gig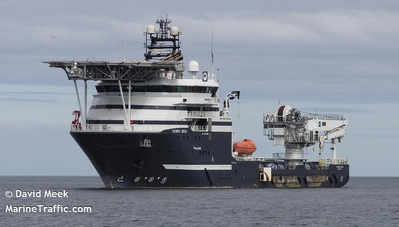 Oslo-listed subsea services provider Reach Subsea said Wednesday it had won a decommissioning contract in the North Sea.
The contract is with an undisclosed client, and represents around 40 project days for execution in Q1 2023. Reach Subsea will use the Olympic Delta vessel for the project. Financial details were not disclosed.
Olympic Delta is a subsea vessel equipped for light IMR and survey work for both the oil and gas and renewables sectors.
Reach Subsea has an existing cooperation with Olympic Subsea for Olympic Delta, and the parties have agreed to extend the cooperation for the whole of 2023.
Currently, the extended cooperation comprises an additional 150 days of firm work for the two ROVs currently mobilized on the vessel. Reach said it was contracted to provide this service to Olympic for the charter duration to a "tier-one" oil and gas contractor.
The two companies will jointly market the vessel outside the already committed period in 2023.
"The market activity is high, and we are pleased to see that we are able to secure contracts across a range of segments. Continuing the good cooperation with Olympic both on ROV services and joint marketing of vessels, shows that our common service offering has been well perceived by clients," said Jostein Alendal, CEO of Reach Subsea.
Earlier this week, Reach Subsea secured a 6-month firm contract from a "major renewable energy company" for delivery of offshore wind-related services.
To serve this contract, Reach increased vessel capacity through a charter contract and a corresponding option arrangement with Olympic Subsea for the multifunctional subsea support and construction vessels Olympic Triton.