Comark Receives ABS Type Approval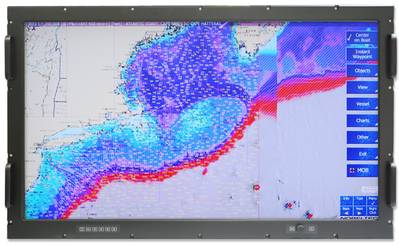 Comark Corporation, a leader in the design and manufacture of ruggedized computer solutions for the marine, military, and commercial markets, has received Type Approval on their 47" Series of MDU Marine Displays from the American Bureau of Shipping (ABS).
Type Approval is given to products for marine and offshore applications that are designed and tested, and can be consistently manufactured, to meet IEC 60945 Standards for Maritime Navigation and Radio Communication Equipment and Systems. The MDU47 utilizes a 47" diagonal, LED backlit, 1920 x 1080P high-resolution LCD, designed to withstand the harshest environments. All electronics are conformal coated to protect against moisture and corrosion. A projected capacitive touchscreen option is available, as well as a fully integrated computer featuring Core i5 / i7 processing. The MDU47 is Type Approved in a panel mount configuration, with a bulkhead mounted version available shortly.

"The MDU47 is the largest ABS Type Approved display on the market and can be used in a wide variety of commercial marine and military applications, such as information display, system status, navigation and instrument consolidation." said Steve Schott, President of Comark.