Viking Recruitment Sets Green Standard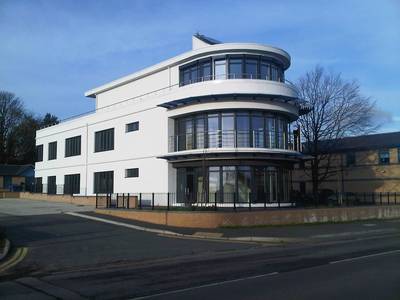 ISS Perennial Gold Sponsor, Viking Recruitment, Sets "Green Standard" in the U.K. by Designing and Building "Viking House," a Passivhaus Certified Building, for its Expanding Workforce.
The International Superyacht Society (ISS) is pleased to acknowledge the groundbreaking "green" efforts of perennial Gold Supporter, Viking Recruitment. Viking's steadfast commitment to the superyacht industry is apparent in their continuing support of ISS's efforts on behalf of crew worldwide. Their escalating success is attributable to solid management, a strong sense of civility to the industries they serve and downright forward thinking. Established in Dover in 1989, family-owned Viking commenced operations from a small ground floor office with a handful of staff members placing local people in employment in and around Kent. Today however is a different story. For the past 23 years, Viking has flourished in both the cruise and superyacht sectors growing 50% year-on-year despite all the doom and gloom of the current economic climate. Large contracts with a portfolio of some the leading cruise companies—Holland America Line, Windstar Cruises and Hebridean Island Cruises—have propelled Viking forward to becoming renowned crew management company. More, Viking is delighted to announce that Seabourn Cruises have chosen them to act as HR managers for all of their deck and technical officers and hotel officers and crew. Viking also has deep roots in the superyacht industry; they provide Lürssen Yachts and other large builders and management companies everything from basic recruitment and marine travel to full HR and offshore payroll. In 2010, a partnership was struck with Filipino manning company, UPL, to offer full Asian recruitment under a POEA agreement.
With all of this additional work, Viking Recruitment needed to expand its infrastructure to support a employees and customers alike. The answer: VIKING House. In line with U.K. governmental initiatives to reduce the carbon footprints of businesses, Chairman and Founder, Dieter Jaenicke, thought that Viking should be at the forefront of the campaign within the maritime industry to acknowledge the need for green and to implement it. The newly built Viking House is the first ever certified PassivHaus (see note below) office in the U.K. Built using some of the most sustainable and modern technologies around the new office is 80% more efficient than a conventional office.