L-3 SAM Helps Hamburg Süd Meet California Regulations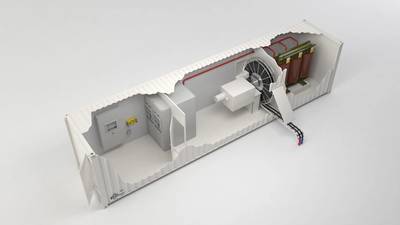 L-3 SAM Electronics announced today that after one year of preparation time, seven container ships currently chartered by Hamburg Süd and regularly calling at the U.S. West Coast ports of Long Beach, Los Angeles, Port Hueneme and Oakland, Calif., were equipped with its latest SAMCon high-voltage onshore power connection facilities, enabling the vessels to meet California's strict clean air regulations.

The regulations establish measures for providing shore-based, emission-free electrical power to vessels, allowing their main and auxiliary engines to be disengaged while in port. The environmentally friendly systems from L-3 will ensure that all the vessels meet the state's strict requirements while docking at the three terminals by eliminating the harmful air pollutants and noise that typically arise from active diesel engines.

"The commissioning of L-3's SAMCon systems for another leading shipping carrier marks the further growing acceptance of their contribution towards cleaner and healthier port environments," said Reinhard Swoboda, senior vice president of L-3 SAM Electronics. "This latest deployment of our onshore power connection facilities once again underscores L-3's continued dedication to providing innovative, state-of-the-art technologies intended to reduce emissions from shipping vessels and associated running costs."

The SAMCon system installed on each of the seven ships consists of a 40-foot container incorporating a wide range of electrical components for seamless acceptance of up to 3.5 MVA transferrable power at 6,600 volts, together with a medium-voltage switchboard and a water-cooled step-down transformer. Each system also includes control and monitoring facilities and an IEC 80005-1-compliant interface between ship and shore.

L-3's modular SAMCon system is designed for simple adoption aboard different types of vessels and container configurations. The Hamburg Süd configuration is in line with the recent commissioning of similar High-Voltage Shore Connection (HVSC) systems for 26 Hapag-Lloyd, 11 Hanjin and six CMA-CGM container ships.