Drydocks World Confirms Restructuring Remains on Track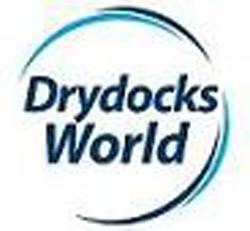 Following on from Drydocks World Dubai LLC and Drydocks World LLC (together the "Drydocks World - Dubai") filing for Decree 57 on 1 April 2012, Drydocks World has confirmed that its restructuring remains on track for completion in Q3 2012.

On 7 May, Drydocks World - Dubai adjourned its scheduled Directions Hearing to allow it and its syndicated facility lenders the additional short period of time required to finalise the complex suite of financial documentation necessary to support Company Voluntary Arrangement ("CVAs") restructuring proposals.

"Today the re-scheduled Directions Hearing was effective, and the Tribunal granted Drydocks World - Dubai permission to convene the meetings of those creditors and equity interest holders who will be affected by the Company Voluntary Arrangement (CVAs) which only impacts the impaired lenders under the Group's historic syndicated facilities of 2008, to vote and approve the Company proposal on July 10th 2012," said Khamis Juma Buamim, Chairman Drydocks World and Maritime World.

If the Company Voluntary Arrangements (CVAs) are approved by the required majorities, the Tribunal will be asked to sanction the Company Voluntary Arrangement (CVAs) at the post arrangement hearing scheduled to take place in Dubai in late August 2012. Should the Tribunal sanction the Company Voluntary Arrangement; the Dubai restructuring will become effective.

The implementation of the Company Voluntary Arrangement (CVAs) is being progressed concurrently with the Drydocks World - Singapore Schemes of Arrangement with the intention that they become effective in or around the same time. The Singapore Schemes of Arrangement will facilitate the release of the obligations of SEA companies to enable the Group to give effect its plans to restructure its overall indebtedness.