Rolls-Royce, Google Cloud Sign Landmark Deal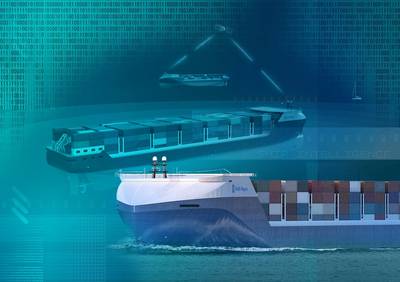 The maritime industry's exhaustive push toward autonomy just received a boost in the form of a deal signed between Rolls-Royce and Google to develop further its intelligent awareness systems.
The agreement was signed at the Google Cloud Summit in Sweden, and it allows Rolls-Royce to use Google's Cloud Machine Learning Engine to further train the company's artificial intelligence (AI) based object classification system for detecting, identifying and tracking the objects a vessel can encounter at sea.
"While intelligent awareness systems will help to facilitate an autonomous future, they can benefit maritime businesses right now making vessels and their crews safer and more efficient," said Karno Tenovuo, Rolls-Royce, SVP Ship Intelligence. " By working with Google Cloud we can make these systems better faster, saving lives."
Google Cloud Machine Learning Engine uses the same neural net-based machine intelligence software which powers many of Google's products including image and voice search. Machine Learning is a set of algorithms, tools and techniques that mimic human learning to solve specific problems. Machine learning methods analyse existing data sets with the objective of learning to recognise patterns in training data, making predictions from previously unseen data.
The bigger the data set the more complex the patterns the model can recognize and the more accurate the predictions. Today, well trained machine learning models can perform predictive analytics faster and better than a human.
Rolls-Royce will use Google Cloud's software to create bespoke machine learning models which can interpret large and diverse marine data sets created by Rolls-Royce. Rolls-Royce's expertise in the maritime sector will be used to prepare the data to train models, ensuring that it is relevant and in sufficient quantity to create statistical significance. As part of the
machine learning process
, the models' predictions are evaluated in
practical marine applications
, allowing the models to be further refined.